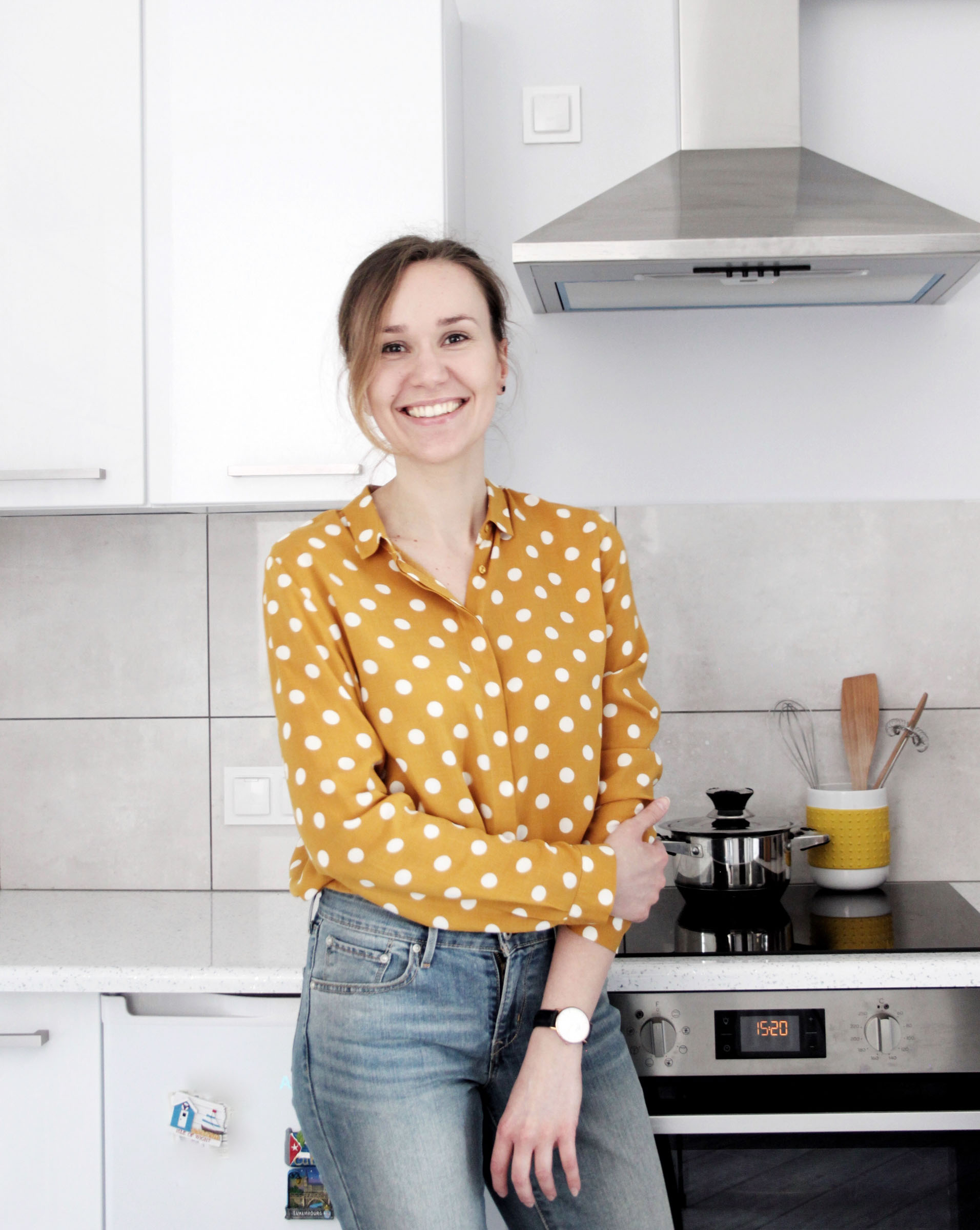 The photographer, content creator and food stylist that you may also know as Foods by Marta.
I'm so happy you stopped by! The reason I'm here is to share my story with you and to show you how the food and its creation process can become your medicine. So, here we go…
Ever since I can remember my mum and grandmas have always invited me to help out in their kitchens. At first, with small things such as passing the flour or pouring in the milk, and naturally as I grew up creating baked goods became a big passion of mine. I didn't realise how big until I moved to London (then Seville, then back to London again) and found that stepping into the kitchen and whipping a few ingredients together really makes me feel at home. Suddenly it started to help me bring people together and whenever I'd leave people would say 'I will really miss… your food!'.
That's how Foods by Marta came to life. And now, having finally landed back home in Poland, I am happy to recreate all of those recipes that brought the taste of home far from home, experiment with some new ones and share some of my family's old time favourites. Much to my fiancé's, family's and friends' (a.k.a my dedicated testers) content.
I love hosting people around my table, I love that my baked goods make others happy and that I can give others something that I was able to create. And I love how much peace and joy the process of creation brings. When I joined the corporate world I quickly realised that the best cure to my shattered nerves is stepping into the kitchen to bake something. This combined with the second biggest passion of mine – food photography – creates the most incredible and unique opportunity to make others, make YOU, happy. Whether you're here for the recipes, the food photography or some inspiration – I hope you will find your peace here, understand why I find food and the creation process so soothing and enjoy the stay!
In other words, welcome to my table and make yourself at home!
Marta ♡
I work with a variety of clients to suit their food photography needs. Get in touch via hello@foodsbymarta.com and we can chat about the details.