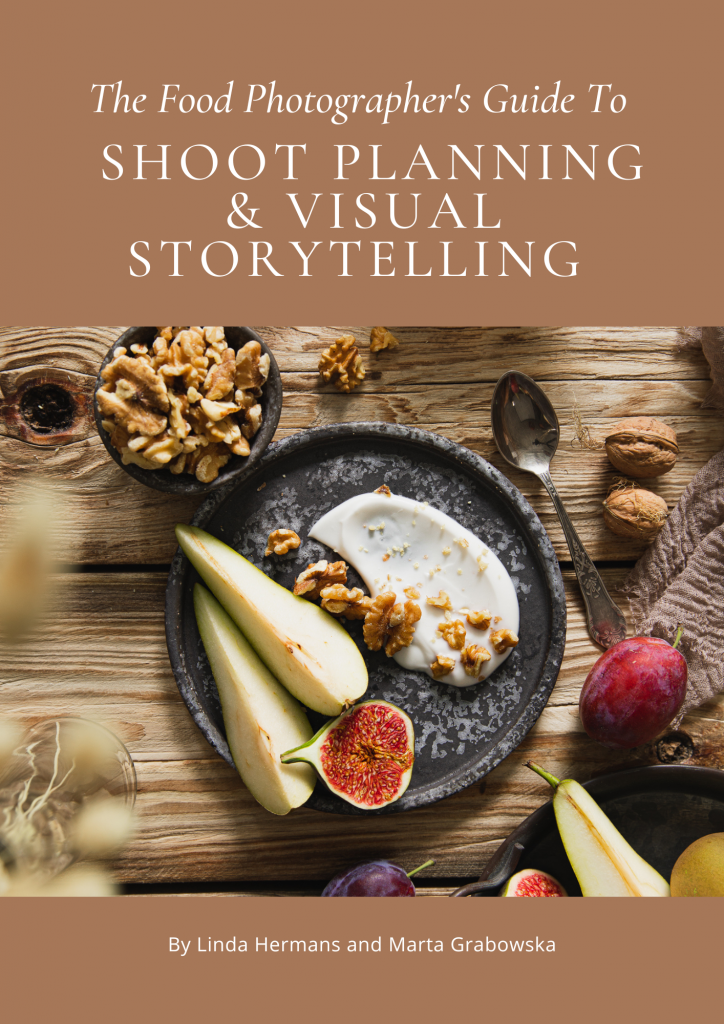 Visual Storytelling & Photoshoot Planning in Food Photography
Together with Linda Hermans, we present this ebook designed to help food photographers develop their personal style, weave engaging narratives into their personal and client work and streamline their photography process.
This ebook comes with resources to help you create photos with feeling.
We dissect visual storytelling into actionable pieces of information that will help you better understand how to create a photo that feels like 'you'.
Why planning is creative direction in client work and tips on how to use planning for your client projects.
Learn what goes into the process of organising an efficient photoshoot.
Planning worksheets to help you organise your next photoshoot.
Real-life, case study examples of how planning and storytelling can help you with client work.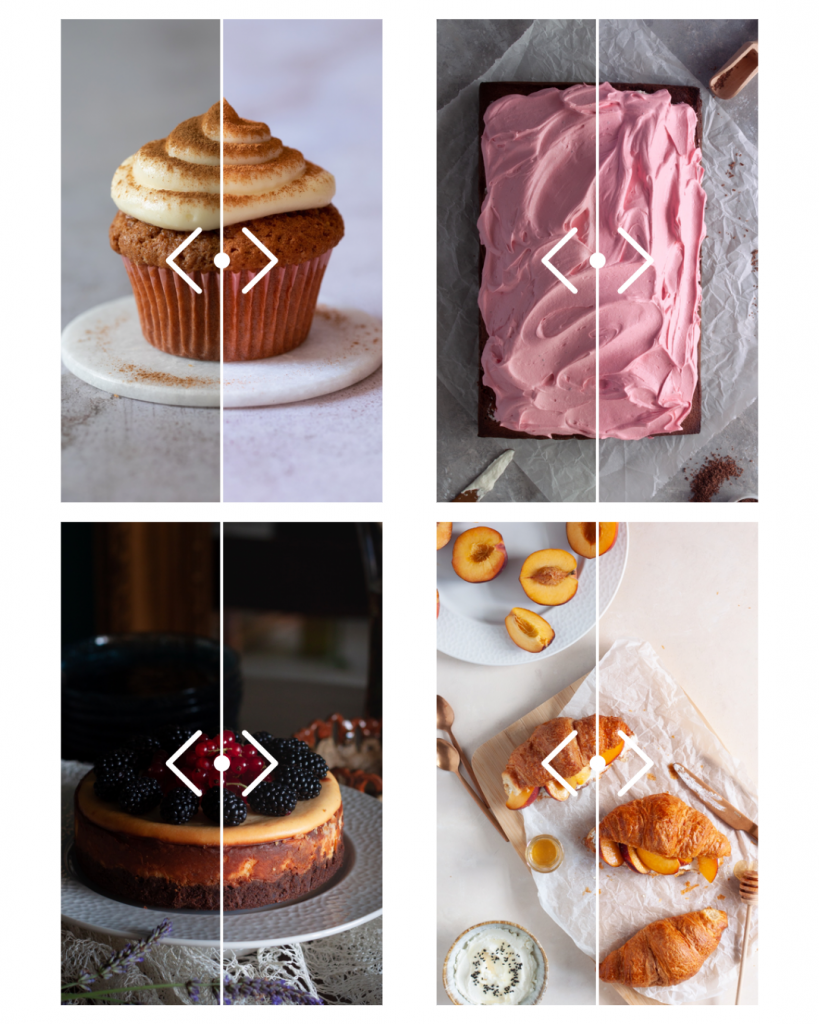 The Ultimate Food Photography
Preset Collection
Introducing the Ultimate Food Photography Preset Collection. Designed for food photographers who want to take their natural light images to the next level, this collection includes four meticulously crafted presets, each tailored to enhance the most common food photography styles.
Feeling Blue

: Capture the ethereal beauty of light with blueish tones using this preset. Ideal for bright and airy setups, it enhances the natural light in your images, giving them a fresh and crisp appearance that is both captivating and appetizing.

Cool Grey

: If you love playing with colours but prefer a more subdued look, this preset is for you. It infuses your images with a stylish and modern feel, featuring vibrant colours with a greyish undertone. Your food will truly pop off the screen!

Aesthetic Dark

: Perfect for those moody and darker scenes, this preset adds a touch of drama and depth to your food photography. It enhances shadows, intensifies colours, and creates an alluring atmosphere that draws viewers in.

I am Vanilla

: For those seeking a clean and minimalist style, this preset is the perfect choice. It brings out the natural colours and textures of your food, allowing it to take centre stage. Your images will exude elegance and simplicity, appealing to a wide range of tastes.
Created for and compatible with Adobe Lightroom and Adobe Lightroom Classic.
GET THIS PRESET COLLECTION FOR FREE WHEN YOU JOIN MY NEWSLETTER!